Pest Control in Hillsborough NJ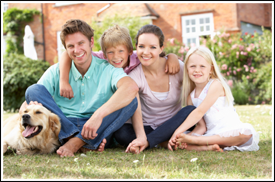 Welcome to Pest-Gon, Inc – a Hillsborough NJ Pest Control company with over 17 years of experience at providing the very best in pest control in Hillsborough.
Unearthing a pest problem in your New Jersey home can be a traumatic and stressful experience. You will naturally want to find someone who can take care of the problem and provide high quality pest control Hillsborough in a fast and effective way, so that you can get back on with your life and the business of enjoying your home.
Here at Pest-Gon, Inc. we specialize in all areas of pest control in Hillsborough NJ, and in particular, are regularly called upon to provide termite control in Hillsborough and throughout the entire New Jersey area. If you're a home resident or business owner here in Hillsborough then you'll know only too well, how rapidly a termite swarm can take hold. The peak termite swarm months of May and June are traditionally the busiest months for all NJ pest control specialists.
Our highly skilled and experienced termite control team are dedicated to providing the most reliable pest control Hillsborough NJ has to offer, and our reputation for quality is something we take the upmost pride in preserving.
All of the staff in our family run business are friendly and professional at all times. And we believe that after working with us, you too will see why we are regarded as one of the leading Hillsborough NJ pest control companies around.
One of the biggest pest problems here in New Jersey really are the termites. Over the years we have been called out to countless termite control Hillsborough jobs, and have witnessed at first hand the devastation and damage that an infestation like this can cause to your home.
So if you have a home or business requiring urgent and specialist pest control in Hillsborough, then give one of our friendly team a call today. You can also browse the site for some great tips and advice on how to pest-proof your home or business, and how to spot the early warning signs of an infestation. We always say here at Pest-Gon, Inc that the prevention is better than the cure.
Unlike many other pest control companies in Hillsborough NJ, we refuse to simply turn up, tackle the problem and then disappear, only to be called back again a few months later. When we leave your home or business, we are committed to leaving you not only pest free but also knowledge rich. Our friendly and helpful staff are all highly trained and will offer you a whole host of advice about how to avoid similar pest problems in the future. Just another reason why we're regarded as one of the leading Hillsborough NJ pest control companies.
So why not pick up the phone and give Pest-Gon, Inc a call today?! Fight back against those unwanted pests, with the help of one of New Jersey's leading pest control companies.