Residential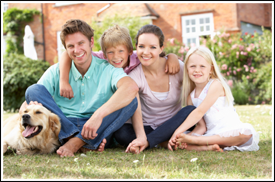 At Pest-Gone, LLC, we are committed to providing affordable and environmentally responsible pest control services for your NJ home year round. Our professional service technicians are highly trained and experienced exterminators in NJ and will take care of any pests that appear in our around your home including everything from mice and bees to ticks and fleas. Our superior pest extermination services in NJ will provide you prompt and cost effective solutions to any NJ pest control infestation. Pest-Gone, LLC NJ pest control services employ custom designed service plans to fit your pest control needs and your budget - never selling you a service that you don't need.
Our Year-Round Protection Plan offers you complete peace of mind from any pest issue, anytime of the year. We provide three quarterly scheduled treatments at your convienence along with FREE EMERGENCY SERVICE whenever you have a pest or rodent problem. Its our job to handle any of your pest concerns whenever or as often as they occur-at absolutely no cost to you!
Unlike many exterminators in NJ, our first priority is protecting you and your family by using the latest technology and pesticides to eliminate any pest from in and around your home. Our pest extermination services in NJ utilize the Integrated Pest Managment methodology to provide you the most effective solution to having a pest free home.
Pest-Gon, Inc. also provides pest control and pest extermination services in NJ for:
Ant Pest Control
Bed Bug Pest Control
Beetle Pest Control
Carpenter Ant Pest Control
Carpenter Bees Pest Control
Flea Pest Control
Mice Control Services

Rat Control Services
Roach Pest Control
Spider Pest Control
Stink Bug Pest Control
Termite Pest Control
Wasp Pest Control
Yellow Jackets Pest Control
All of our NJ pest control services and pest extermination services in NJ are fully guaranteed to ensure you and your family a pest free home.